FIND-THE-MONKEY
Perhaps you have heard of Find-The-Spam? Well, this is the same idea, only in this case, you're looking for a monkey.
Think it's easy? Think again. ::evil cackle::
So, you want to link to us...
Awards we've won
Vote for Top 100 Humor Sites


---
This is the "original" version of FtM. If you don't find it challenging enough, you may want to try the Amazing Expand-o-Version.
---
Not challenging enough, or you just want to give us another chance to mess with your mind? Check out the Amazing Expand-o-Version by clicking the big red button below.

---
---
---
A note: this intriguing little waste of time was thought up entirely by the Idea Girl:
All the hard work, i.e. scanning, HTML writing, uploading, etc. was done by myself, the HTML Girl:
We like getting mail. Both of us. So stop sending it all to Random, and send some to Napoleon too. Hint, hint.
Visit her fun pointless stuff, too! Umm... wheeeeeee?
Here's the rest of my fun pointless stuff: Eschew Normalcy!
And if you're not scared enough already: About the sick minds behind this webpage
---
© 1999 by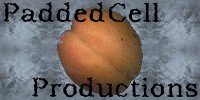 Unauthorized duplication, copying of HTML code or anything else we don't like will be met with swift punishment, most likely repeated defenestration.
Linking to us, whether authorized or unauthorized, will be met with eternal gratitude, and maybe a prezzie if we're in a good mood.
Read the old guestbook, if GuestWorld feels like working today

---
| | | |
| --- | --- | --- |
| | ....... | Search for something, dangit. |
---
Obligatory LinkExchange ad (sorry to go all commercial on you like this)
The HTML girl last got off her sorry butt to work on this page on 2/22/00.